We are pleased to announce that superyachts have been flocking back to wonderful Tunisia after the over- cautious travel ban was lifted in 2017. We saw a 50% increase in visiting yachts in 2018 and our excellent duty free fuel wasn't the only reason they stopped by.
We invite you to share the beauty of this northern Africa, French-speaking country, which is a mere 90-minute sail from Sardinia. Tunisia is blessed with several superyacht marinas, including Port Yasmine near Hammamet, Bizerte and Port Marina de Gammarth. They have been a popular destination, welcoming the Mediterranean superyacht community for many years due to the excellent quality duty free fuel, and as a provisioning stop to take advantage of Tunisia's world class fresh local produce.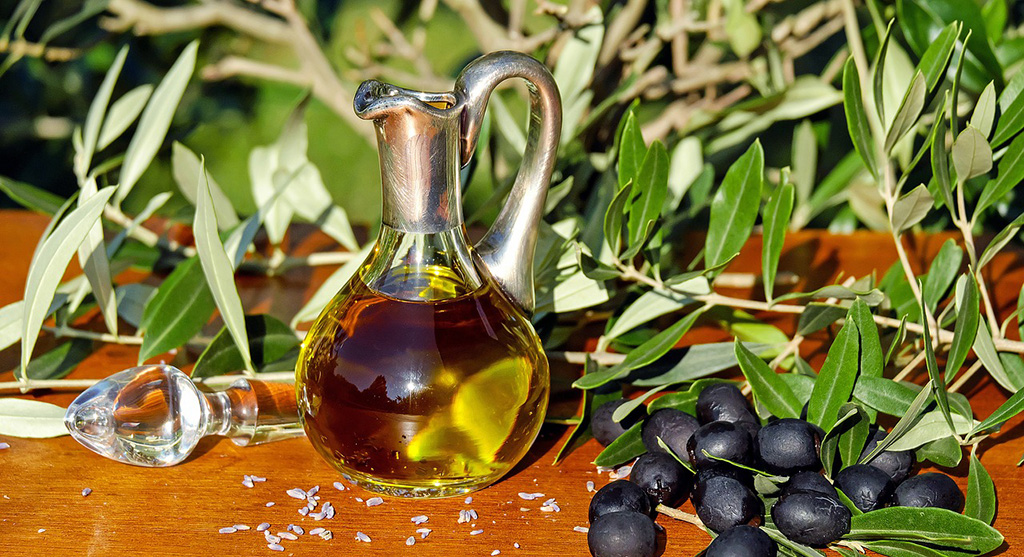 As well as the advantages of being a non-EU country so close to the Mediterranean, Tunisia is a hub of history and culture and makes a fantastic destination for owners and charter guests keen to explore outside the usual yacht spots. French is Tunisia's second language and all residents are taught French from a very early age, as well as English in more recent years so there should not be a language barrier with anyone you meet.
Tunisia has a rich cultural heritage having been settled in by the Moors and the Romans. Carthage and its world-famous ruins are breath-taking and only 30 minutes or so from popular Hammammet in the north. Hammammet also has fantastic shopping in both traditional souks and new, very modern shopping malls with lots of brands names you know and love.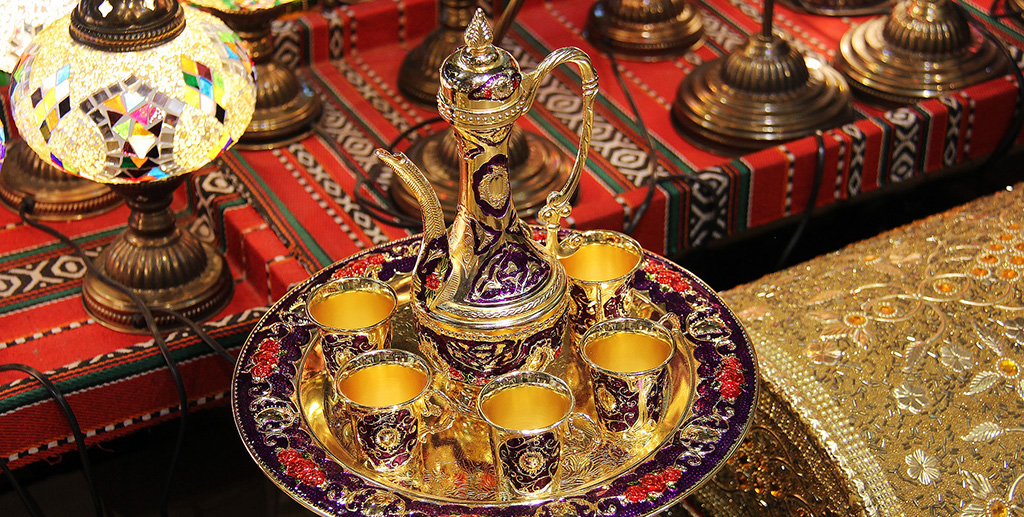 The Bardo museum houses rich displays of Tunisian history within the walls of Husseinite palace, as well as an additional contemporary building added on to increase exhibition space. As well as Roman sarcophaguses, Punic jewels and precious cargo from a Roman ship wreck, the museum is home to the largest collection of mosaics in the world. These mosaics are astounding and must be seen in person to fully appreciate the sheer magnitude of work that went into these masterpieces.
Sidi Bou Said is also very much worthy of a visit. This is the picture perfect, idyllic village you'll see in many depictions of Tunisia. Built on a hill over-looking a lovely small leisure marina with
stunning mountain ranges in view across the bay, this is the place to experience the Tunisian picture you have in your mind, along with fantastic pastries and mint tea!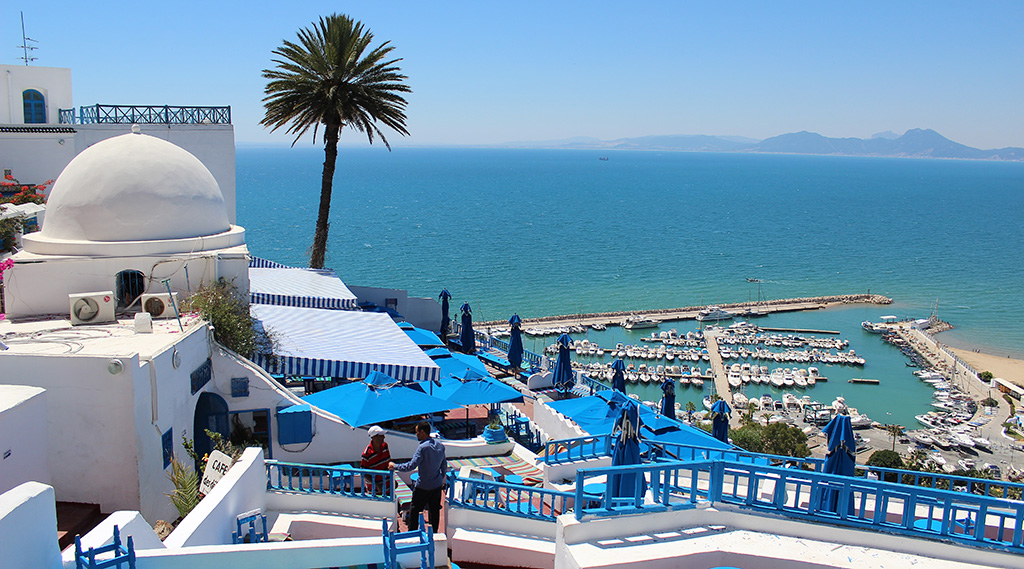 Moving south you will find places made famous in some very recognisable TV and films. Monty Python's Life of Brian was filmed in Monastir, in and around a Ribat (castle) that was also a monastery at one point. It is a beautiful location, worth visiting even if you are unfamiliar with the film.
Slightly further south is El Djem and its huge and very well-maintained amphitheatre. Registered as a UNESCO World Heritage Site in 1979, the amphitheatre continues to be a cultural centre with theatre, opera and a range of classical and modern music performed there. The Romans seem to know a lot about building practical and beautiful structures and the ambiance and sound quality in this epic architecture are exquisite.
A little further south again and its back to film sets from one of the most famous films of all time. Located at a place called Tozeur you will find the film set for parts of the very first, original Star Wars: A New Hope, and the fictional Tatooine is also named after the real-life city Tataouine in Tunisia. Tataouine also appeared in The X-Files in the end of the The X-Files movie as Foum Tataouine, making this a double movie buff destination!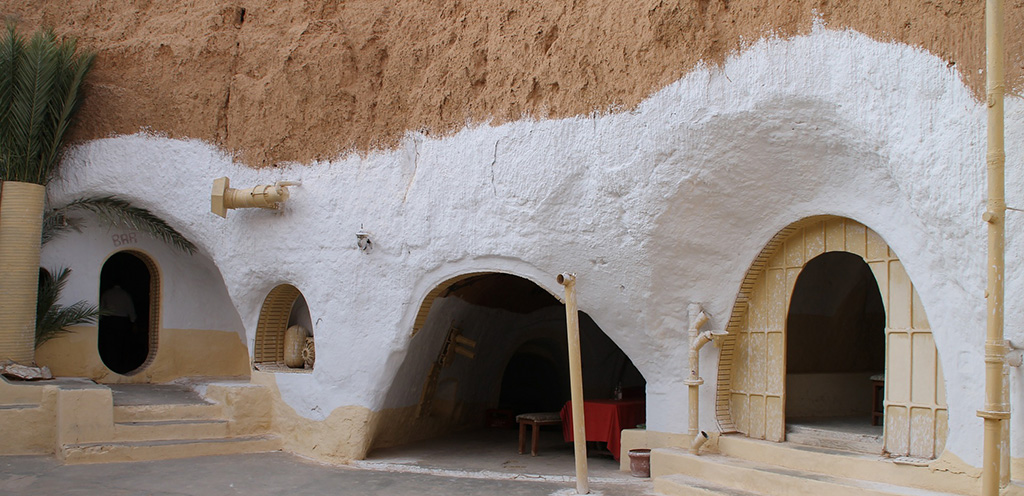 While you are in the southern part of the country, at the start of the Sahara Desert, we can arrange all sorts of desert activities. Night camping, camel riding trips and 4×4 motor cross days are very popular and usually come with a team of local residents who will cook you traditional Tunisian cuisine in stone earth ovens, or you can bring your own provisions if you prefer.
At Yacht Services Tunisia, we pride ourselves on our in-depth knowledge of this fantastic country and will take care of all your yacht requirements during your stay. With offices in Port Yasmine, Bizerte and Marina Gammarth, we are on hand to deal with all your customs and immigration paperwork before your arrival and will arrange bunkering, provisioning and trips inland should you wish to go and explore.
We hope to see you in 2019. For further information about our services please get in touch by emailing info@ys-tunisia.com.